Author, Alyssa Burley, Client Services Coordinator, Rancho Mesa Insurance Services, Inc.
The National Association of Women in Construction (NAWIC) San Diego Chapter kicked off the Women in the Construction (WIC) Week with a 'Toast to the Trades' fundraiser benefiting the Future Construction Leaders Foundation (FCLF) on March 5, 2019 at Tom Ham's Lighthouse on San Diego Bay.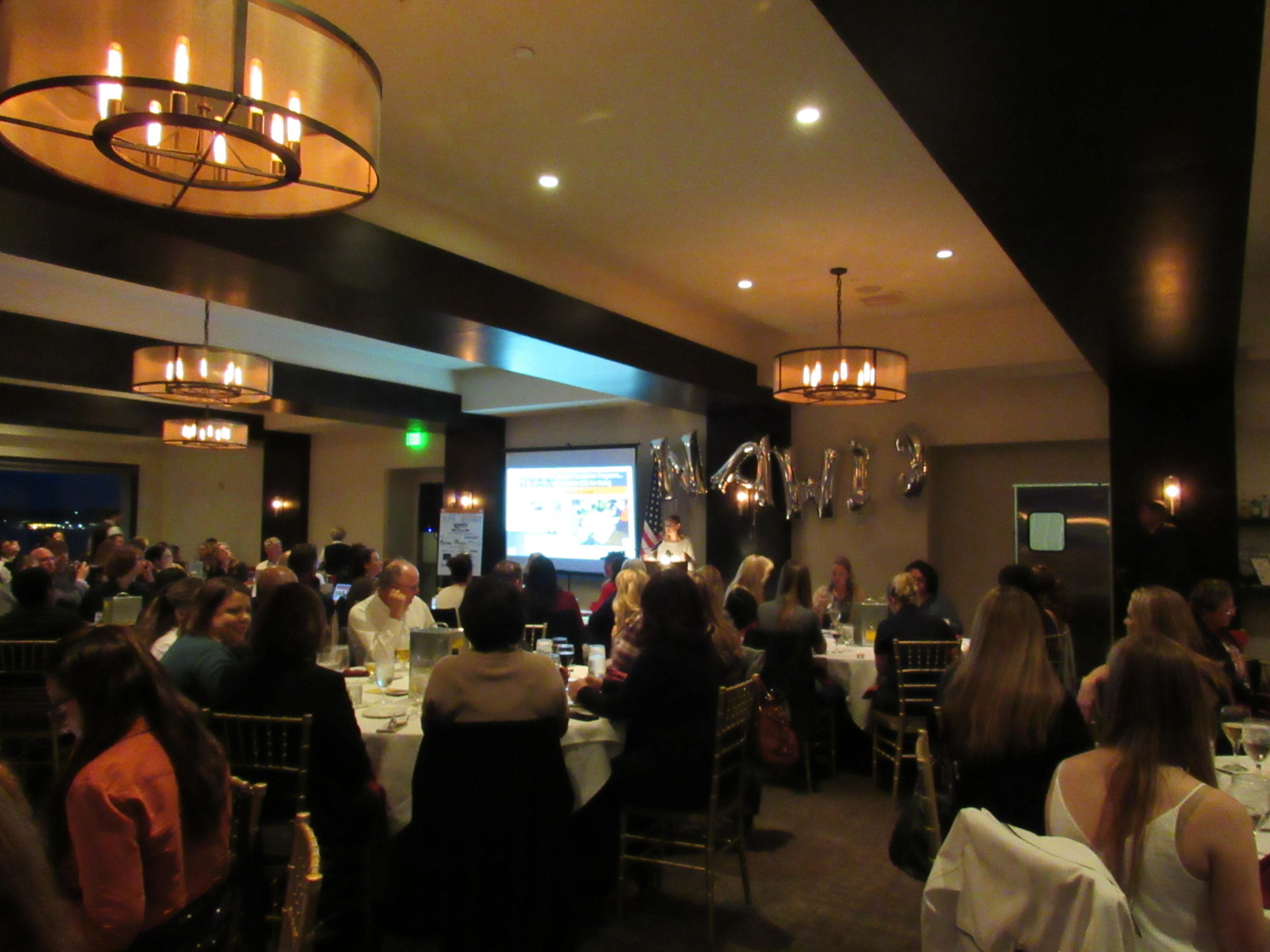 The nearly 200 people in attendance raised $10,000 through ticket sales, silent auction and sponsorships. The funds will be donated to the FCLF, a local 501(c)(3) nonprofit dedicated to the advancement of programs focused on educating youth about career opportunities in the construction industry and encouraging them to pursue careers in this field.
Kayleen McCabe, the evening's keynote speaker, is a general contractor, TV host of DIY Network's Rescue Renovation, and trades advocate. She spoke about the rising demand for trade professionals and how it is currently outpacing vocational training.­ McCabe advocates for the restoration of America's respect for the trades. She also enlightened the audience with anecdotes from her TV show and how the popularity of the DIY movement has gotten some homeowners in over their heads with renovation projects.
Ana Gutierrez, tradeswomen at Clark Construction and former Camp NAWIC participant, spoke about her journey from attending camp as a high school student and learning about the various construction trades to her successful career in the industry.
The 'Toast to the Trades' event was part of WIC Week which is designed "to highlight women as a viable component of the construction industry," according to NAWIC. "WIC Week also provides an occasion for NAWIC's thousands of members across the country to raise awareness of the opportunities available for women in the construction industry and to emphasize the growing role of women in the industry. It is also a time for local chapters to give back to their communities."
Sponsors for the event included:
Project Manager Sponsors - DPR Construction, Tru-Duct Sheet Metal Fabrication, and MC Painting
Superintendent Sponsors - Paradigm Mechanical Corp., SMART, Titan Fire Protection, RDO Equipment Co., and Wateridge Insurance Services
Foreman Sponsors - Herc Rentals, Harper Construction Company, Inc., Ryan Companies, ROE Strategic, Sunrise Bobcat & Hauling Service, Inc., and Women's Construction Coalition
Journeyman Sponsors - Clairemont Equipment, C-SOS Consulting, Denning Moores, SASC Surety Associates
Apprentice Sponsors - D3 Construction Services, Inc. and Ferguson Commercial
About NAWIC San Diego Chapter
The San Diego Chapter, chartered on April 30, 1959, is very active and involved in the construction industry and the community. Each year the chapter participates in a variety of events including educational seminars and conferences, Women in Construction Week (WIC Week), Block Kids (construction awareness program for children in grades 1 thru 6), CAD/Design/Drafting Contest (High School student activity), Camp NAWIC (a week long program designed to mentor high school girls planning to enter the construction industry), college scholarships, joint meetings with other San Diego professional organizations and various activities with local charities. For more information, visit www.nawicsd.org.
About Future Construction Leaders Foundation
The Future Construction Leaders Foundation of San Diego is dedicated to providing opportunities for young men and women to investigate the many private and public construction career opportunities available. From kindergarten to college, we have hands-on, free programs that expose students to various trades and the corresponding seasoned professionals who can guide and coach them. For more information, visit www.futureconstructionleaders.org.